Courses on offer and prospectus 2024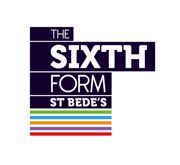 St Bede's Sixth Form will be offering the following wide range of subjects plus an EPQ in September 2024. We are currently updating our leaflets and prospectus for 2024 entry.
For detailed A level results for summer 2023 - click here.
For information about our Key Stage 5 curriculum - click here.
Cambridge Technicals (CTEC)
Cambridge Technicals (CTECs) are a suite of vocational qualifications in a range of subject areas. Designed through consultation with employers and higher education providers, they offer opportunities to develop the skills, knowledge, and behaviours required to progress in both education and the workplace.
Cambridge Technicals are designed specifically for students aged 16 and over, who have an interest in a particular sector.
They can be completed alongside A levels or other vocational courses.
This route suits students who prefer project based or coursework based tasks and practical learning.
A levels
Advanced level qualifications (A levels) are subject-based qualifications that can lead to university, further study, degree apprenticeships, training, or work. Students study three A levels over two years, although some may start with four. They are assessed by a series of examinations.
If you are thinking about going to university, most higher education courses require relevant A levels or A level and CTEC combinations.
If you are not sure what you want to do in the future, studying a selection of A levels is a good way of keeping your options open.
We encourage students planning to apply to university to check entry requirements for their desired course.
Course leaflets and prospectus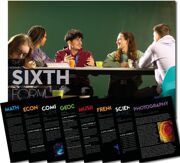 Our new prospectus and leaflets for 2024 will be available on Thursday 12 October.