Welcome to the Sixth Form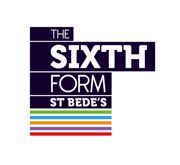 View our virtual events pageOur prospectus and leaflets are now available - click here
---
St Bede's has one of the largest and most successful sixth forms in Surrey, offering a wide variety of courses to students from all schools, from faith or non faith backgrounds. In January 2017, as part of our Ofsted inspection, our work with 16-19 year olds was rated 'Outstanding'.
At our sixth form we have a proud track record of providing a sixth form education that will help you flourish academically, socially and personally. The secret of our success is having a group of outstanding teachers who build on the knowledge of all our students as individuals, and who are committed to excellence.
"Students make very strong progress as a result of teaching that is consistently challenging."

"Sixth form students are prepared exceptionally well for life in modern Britain."

Ofsted Inspection, January 2017
Our team of expert tutors are keen to fully prepare you for the next stage of your education, which could be for university or an apprenticeship. The whole university application (UCAS) process can be challenging, and we will guide you through it step by step, so you have the best possible chance of achieving your goal. We are proud to offer our students a personalised support programme.
If you are one of our many students aiming for a top university, we offer a devoted programme of visits and extra classes, together with activities such as Duke of Edinburgh Gold Award and exclusive preparation for Oxbridge candidates. We are confident that these will give you the best possible chance of success. Year on year the majority of our students get into their first choice university. We have an excellent track record in students achieving places at Oxbridge and studying medicine.
As our eldest son has just received his fantastic A Level results and is about to embark on his next step at his chosen university and our younger son has just received his excellent GCSE results and is planning to continue at St Bede's Sixth Form, we wanted to say a huge thank you to you and your amazing team at St Bede's for all the incredible hard work and dedication over the years and especially in the last 18 months. We are all very proud to be part of the St Bede's community and the boys, both with such different characters, have both flourished there."

(Parent of Year 11 and 13 students)
To support students who are keen to undertake an apprenticeship we invite our specialist careers provider, Innervate in to explain and demystify the timings, various routes and application process. This is then supported by employer talks such as PwC, Schroders and Investment 2020.
For us to work together to achieve all your goals, we ask that you attend regularly and take responsibility for developing your skills and talents with determination. Throughout your studies, we are dedicated to tracking your progress and promise to inform you and your parents on how well you are doing.
There is also an outstanding selection of enrichment activities available to you, designed to enhance your life outside of the classroom. Whatever your talents and interests, St Bede's will have something for you.
With RAG week (raising nearly £7,111 in March 2021), an active student council, music groups, sporting opportunities and a more adult relationship with your teachers, St Bede's really does feel different in the sixth form - the standards here are hard to beat.
Adam Powell, Headteacher
---
Who joins our Sixth Form?
The great majority of our own students from Year 11 continue to study with us in the sixth form, where they are joined by students from all local schools (and some further away). Any student who is qualified for the courses we offer is welcome to be a sixth former at St Bede's. We do expect that you will play your part within this inclusive and friendly Christian community - but we respect and value everyone's own journey in faith and understanding - you certainly do not need to be a Christian or a church-goer to be a full member of our community.
Our documents below 'Celebrating St Bede's Sixth Form 2020-21', and 'Sixth Form Prospectus 2022 entry' will give you an overview of what is on offer here at St Bede's.