Partnership with Parents

Abbie Eland, Head of The BaSS (Behaviour and Student Support) team and a member of the school Safeguarding Team, leads this initiative.
The main purpose is to create an extra level of pastoral support for children and families by offering effective strategies, support groups, training sessions/presentations and an opportunity to talk to other parents who have had/are currently experiencing similar challenges. We also hope to empower parents, encourage open and honest communications and strengthen the home school link.
We will keep events posted on this page (links to events will be emailed directly to parents) and where possible, we will upload recordings of the presentations which can be accessed below. Due to the current climate, our events will be held online until further notice.
To help make this initiative successful, parental involvement and feedback on events will be very much appreciated.
---
Recent PwP events
Daniel Spargo-Mabbs Foundation, Drug and alcohol awareness workshops/information for parents and carers
---

Let's All Talk Mental Health
Parental webinar sessions available
Parents/carers were able to access these webinar sessions last year and they come highly recommended.

There are a variety of sessions planned for 2022, all with experts, therapists and psychologists on different subjects each week, with a live Q&A section.

There is a small charge (£5 per session or you can purchase a season pass). For more information about Let's All Talk Mental Health, you can view a short introductory video below.
---
Eikon Wellbeing in Schools
September 2022
Inspiring young people, transforming lives
Webinars for Parents/Carers
We are continuing to work with schools to build stronger relationships with parents. Our parent/carer webinars that were launched over lockdown have been a great success with very positive feedback and attendance. The booking process for this has now changed as our webinars are open to all parents/carers within Surrey and they can sign up directly via the topic links below. These webinars are FREE, so please forward the information to your parents and carers.
These webinars are FREE for Surrey schools. If you have any queries, please email schools@eikon.org.uk
Lets All Talk Mental Health – to access more information and a short introductory videoPlease refer to more specific information on each webinar using the links below.
Let's all talk Mental Health - to access and register for the webinars coming up this month.
Next St Bede's PwP events
We will list our next planned event here. Links to access/book these events will be sent to parents/carers via Insight.
---
---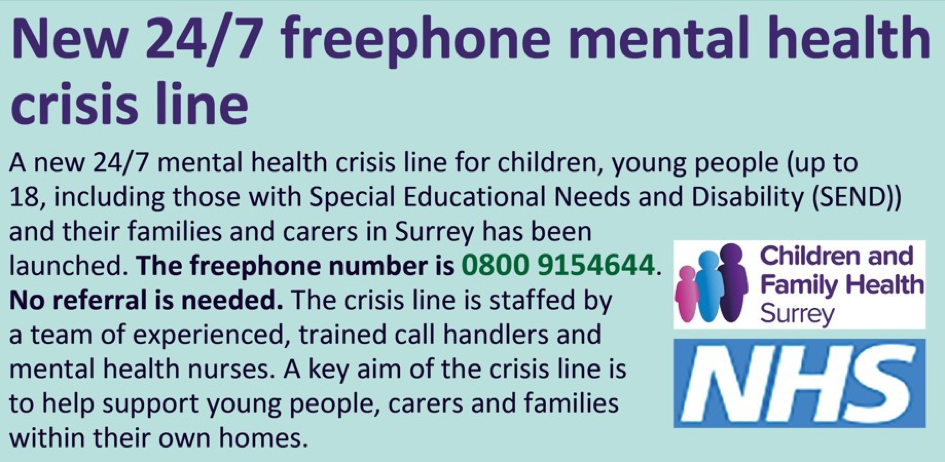 If you would like any further safeguarding information - please click here
Partnership with Parents useful links