Library
Welcome to the St Bede's Library

We are here to provide a full library service to staff and students and to support all aspects of learning.
We are always happy to help with any queries and we love hearing your recommendations for new books.
Open all day Monday - Friday (8.15am to 4.30pm)
Comfortable chairs where you can sit and read
Computers, printing and copying
Quiet place to work or read
Books are available to borrow and take home
At least one member of staff always on hand
The Library Online: Oliver

Our digital catalogue and library system is called Oliver : explore the Library from your computer.
Search all our books and resources, or any subject, author, series
Log in to your account to reserve or renew books, check your loans
Information about series, authors, and where to find things
Digital newspapers and curated, reliable factual learning resources
E books and online reading support for dyslexia and other reading problems
There are more online library resources on the school network, accessed through our school portal.
What's on in the library this month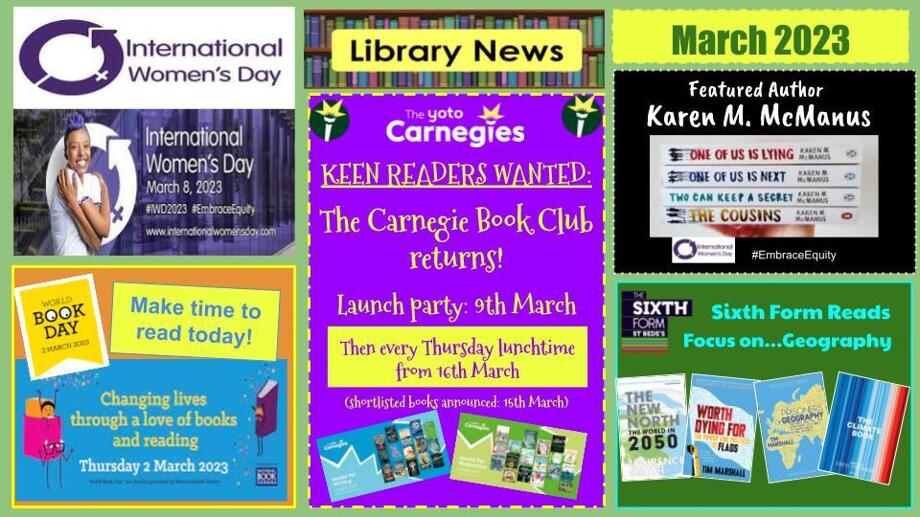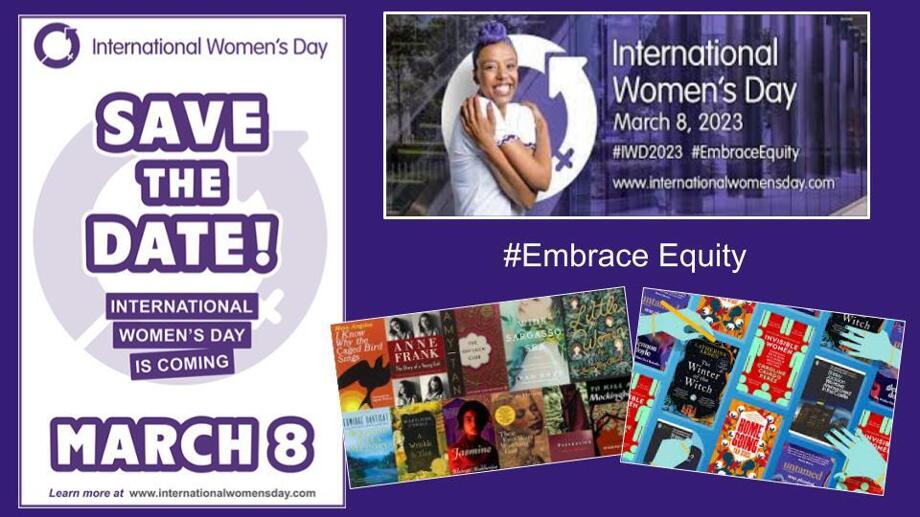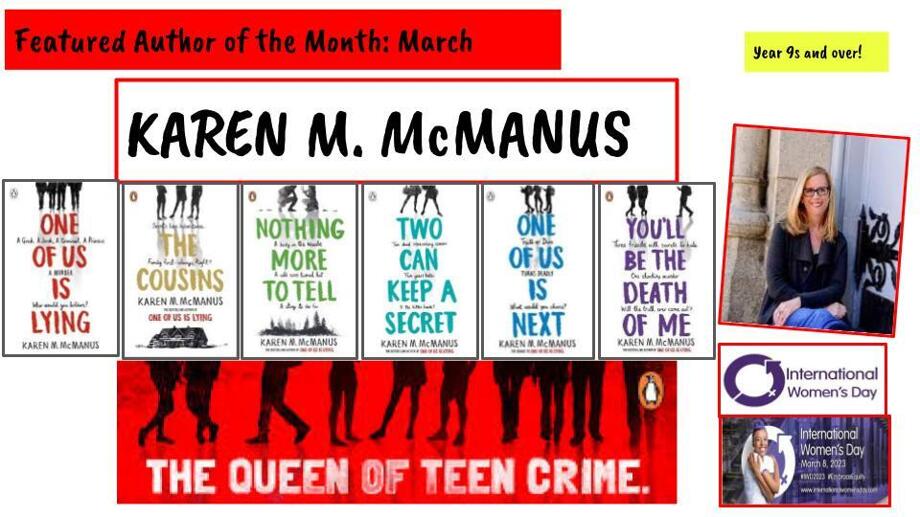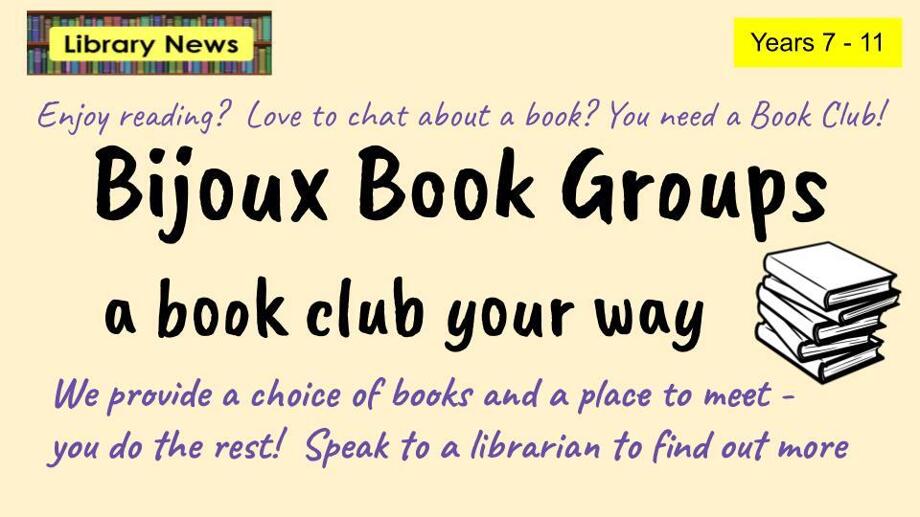 Chill Zone: Friday lunchtimes for Year 7s and 8s - games, crafts, puzzles, quizzes, films and stories…
Carnegie Club: a book group looking at some of the best new books each year
"Bijoux" Book Clubs: small, friendly groups who meet to talk about books
Student librarians: we need people like you to help out..
and author visits, book fairs, World Book Day, Bookbuzz, and social events…